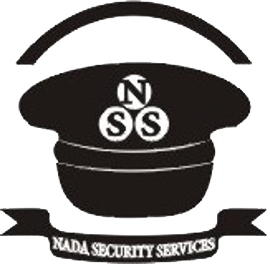 Nada Security Services is a national security service company that has helped people keep their homes, businesses, and sites safe and secure since 1991.
We are licensed, equipped, and certified to provide security manpower in residential, commercial, and industrial locations and are committed to the satisfaction of our clients. We will provide your site with fully trained security force ensuring the utmost safety for you, your visitors, and your property. Customer satisfaction guaranteed.
Nada Security Services is a multi-generational family-run business in association with the support and back up of Northern Emirates and Dubai Police Authority. We are dedicated to serving our customers, and all of us pledge to uphold the highest quality standard at all times to thoroughly meet your needs in accordance with UAE laws.
Our Services
Nada Security Services offers security plans to suit your property or business. A full description of our services is offered below.
We offer daily, monthly, and yearly security service intervals in both short and long-term contracts. You can always call or email us should you require our assistance in between scheduled security services.
| | | |
| --- | --- | --- |
| CONTROL | PATROL | REPORT |
| Ensuring all subjects adhere to security policies and procedures. | Complete control of main, side, and back gates. | Providing basic investigative report when needed. |
| Communication control via CCTV, smart phone, and walkie talkie. | Securing premises and personnel during property patrol rounds. | Complete accurate reporting by observation, interviews, and surveillance activity. |
| Ensuring operation via preventative maintenance and troubleshooting malfunctions. | Full inspection of building, equipment, and access points. | Informing violators of policies and procedures. |
| Ensuring stability and reputation by complying with legal requirements. | Sounding all alarms during emergencies. | Preventing losses and damage by reporting irregularities. |
| Maintaining equipment control and safe building setting. | Traffic control inside, around, and in front of parking areas. | |
| Monitoring surveillance equipment. | | |
| Selective permitting of entry and restraining trespassers. | | |
Our Customers
Here are some testimonies from a few of our previous and current clients who were kind enough to allow us to proudly share their reviews.
Nada Security Services has been working with us for a long time and we are very happy with their services.
Their staff is very professional and well trained and the management keep a good communication portal with us
We would like to thank you for your support and cooperation during the past years and let me seize this opportunity to express my wishes to the entire team of Nada Security Services Co L.L.C.
Thank you for building a very healthy and professional relationship with us and we hope to continue doing the same in the coming years
Nada Security has been doing a great job with us for 24 years.
They offer services which truly reflect how much they value customer loyalty which is why we haven't used anyone else since
Nada Security Services is proud to provide free in-house/on-site consultation if necessary. Every space we secure is unique. With this in mind, we are more than happy to adapt our services to accommodate your specific security needs in accordance with UAE laws. A security consultation from Nada Security Services allows you the opportunity to have any questions answered about our services. Our company operation manager can go over which of our services best fits your requirements and budget.
Based on the initial information you provide us about your site or business security needs, we will send you a suitable quotation considering the service type, duration, manpower, provision of food, transportation, and accommodation. We pride ourselves on providing pricing that is extremely fair and affordable ensuring repeated business with top quality, certified, trained, and licensed security personnel.
When it comes to security, you deserve the best and we are happy to give you exactly that.
Al Zahra St. Sharjah UAE
Tecom Al Barsha. Dubai UAE